Market

Intelligence

2017-2021 "The Battle for Market Share in Phoenix Housing"

Don't miss this Forecast Presentation on January 26th, 2017.

Please see the Events Tab to get your reservation.

Timely, Accurate and Affordable.....Call us today! It's time to look ahead as this market continues to show strenght...  

 
Market

News

The Phoenix housing market is on the road to recovery, with the question of the day being is just how far that road will take this once dominant housing market …. Back to the heady days of 2005 or just where?

 
Our

Reports

We offer a variety of housing market data reports published on a monthly basis in both electronic, PDF, or print formats.  These reports are also available as free standing reports.
Introducing the Analysis Wizard
Search, Process, Analyze, Conclusion. All Within Minutes!
The firm offers multiple products that address summary market overview information. These products include The Monday Morning Report (a free weekly publication), The Phoenix Housing Market Letter (a monthly subscription-based publication providing a comprehensive look at the most recent months housing market happenings and statistics, published since 1985.), The Data Summary Report (an Excel spreadsheet summarizing the regions housing market statistics by month for the last 12 months. Available within a subscription to The Sales and Permit Report and our Magic Professional Housing Data Application).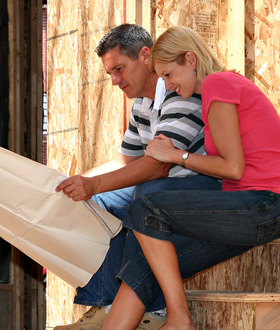 The Metro Phoenix housing market faces numerous challenges as the market continues to recover from the "great recession".
The challenges include the widening gap between new and resale housing values, restrictive mortgage loan qualification requirements, the diminishing supply of building lots in the current hotspot market areas, and the challenges of credit repair for potential home buyers as well as the concerns being expressed about the willingness of potential younger buyers to enter the homeownership chain.
See our Market News page for more information.